Support the infinite wisdom of your body to heal itself.
Katie Briggs is a skilled diagnostician offering insights that integrate the whole person; mind, body and soul. She has been serving the Santa Cruz community providing holistic healing modalities since 2004.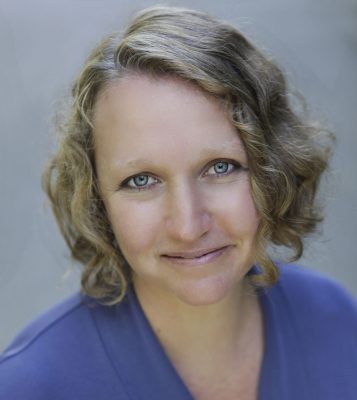 Be a pioneer of possibility.
Katie Briggs is certified both nationally and in the State of California to practice Traditional Chinese Medicine (TCM). She holds a Diplomat in Acupuncture (NCCAOM), Diplomat in Chinese Herbology (NCCAOM), as well as a Master's Degree from Five Branches Institute of Traditional Chinese Medicine.
In 1995, Katie began her formal training as an herbalist studying with both Christopher Hobbs and Michael Tierra at the American School of Botanical Medicine. Her passion for herbal medicine was fueled by her desire to offer solutions that support the individual as well as the environment.
She continued her studies at Five Braches Institute in Santa Cruz, attending a four-year medical program. Katie has also completed an Advanced Clinical Internship Program at the Zhe-Jiang College of Traditional Chinese Medicine in Hangzhou, China.
In addition to her Training as an herbalist and practitioner of Chinese medicine Katie has studied at the Karios Institute of Sound Healing. Her passion for harmonic sound was integrated with her medical training to create the modality of Resonation Acupuncture.
Throughout her training, Katie has remained committed to providing a service that empowers the individual to make sustainable choices for their own health as well as the environment.
May I know who I am and what I am, every moment of every day.
I hold onto my intent, not the facts.
Time, breath and thought stop and start together.
My awareness defines my journey.
Don't believe everything you think!
It is not your job to control which thoughts you have in the moment, only to wisely direct them as they appear.
I am dying at every moment so that I can keep creating myself.
You are the one you've been waiting for.
I plant the seed in my mind to take root in my heart.
All my thoughts are creative.
I assume the power, not just the responsibility for my life.
It doesn't have to look a certain way before Love is present.
Attention is fuel to the fires of the mind.
Compassion makes life meaningful, and is the source of all lasting happiness and joy.
Forgiveness frees one to live in the Eternal Now.
Love is source and supply.
Enjoy expectancy beyond expectations.
I B-R-E-A-T-H-E deeply and slowly.
My intent is to bless and be blessed.
As above, so below. As within, so without.
Allow resonance with the consciousness of Love.
Dare to be conscious in all you do.
Be a pioneer of possibility
Embrace change and bear witness to your spiritual evolution.
Only light can dispel the darkness.
Welcome an attitude of gratitude.
You are a blessing and a healing influence on this world.
Allow infinate supply, well being and joy.
In this very breath, I accept peace.
Love is always speaking, if you listen…
Allow goodness to be your deepest intent.
Fear (False Evidence Appearing Real)
Have courage to live your vision
Infinite possibilities are available in every moment.
Enjoy giving expression to your creative potential.
Within us is always that Peace which is forever listening and open-minded.
May your joys be as deep as the ocean, your sorrows as light as it's foam.
Your consciousness creates your universe.
I feed my subconscious positive thoughts daily
Align with grace and ease